Natural plant and herb allies are here to help nourish, support and comfort your physical and emotional health. Here's a chance to learn how…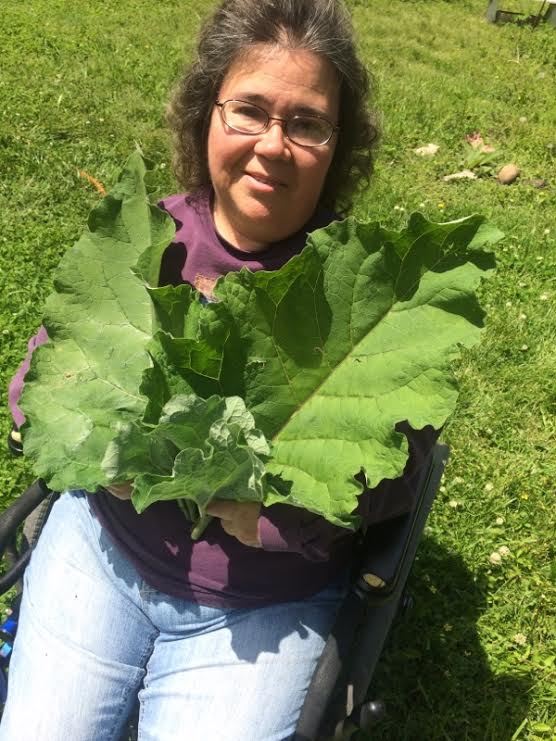 "Life sometimes seems to throw a lot at us," says herbalist and wisewoman
Joanne Bauman. "Whether it's only temporary or ongoing, too many stressors can eventually overwhelm a person and we begin to react with anxiety, nervousness, depression and grief."
Join Joanne at Junction Center Yoga Studio on Tuesday, October 3 from Noon to 2 pm to explore a collection of Mother Nature's own safe and natural herbal options that will help to calm anxiety, soothe frazzled nerves, promote better sleep patterns, ease depression, ease heartache and nourish your body's overall resiliency.
Joanne Bauman is a Kansas native herbalist, a teacher, writer, herb grower and medicine-maker. Her easy going teaching style makes learning and using plant-based healing accessible to everyone. She is a frequent presenter at The Mother Earth News Fair, Midwest Women's Herbal and other natural healing conferences.
Joanne is an ardent follower of the Wise Woman Tradition, one of the world's oldest healing traditions practiced in most cultures worldwide. The tradition is what she says encourages her to use the common plants and healing garden weeds that grow locally.
"I know my plant allies deeply and count on them in a variety of ways for a variety of circumstances," she explains. "The Tradition is about practical ways of empowering others to work with plants themselves, rather than be dependent on someone else for some special pill, elixir or exotic plant that grows in another country, or upon some arcane expert technique that implies you cannot do it for yourself."
Joanne blogs and also produces podcasts for Mother Earth News Herbal Living. She serves as Community Herbal Apothecary Project Coordinator for Herbalists Without Borders and is their Kansas Chapter Coordinator. You can find out much more about her at PrairieMagicHerbals.com.
Preregistration is required to attend. The event takes place at Junction Center Yoga Studio, 3435 N. Junction Road north of Jacksonport in the Town of Egg Harbor. The fee to attend Joanne's workshop is $30 and will include a box lunch from the Greens N Grains cafe featuring a vegetarian wrap, chips and a cookie. You may reserve a spot by texting or calling 920.823.2763 or send an email to Kathy@JunctionCenterYoga.com.