Escarpment envisions the natural history of Eastern Wisconsin as a documentary film, one that explains the geological mysteries of the Niagara Escarpment traversing the Great Lakes.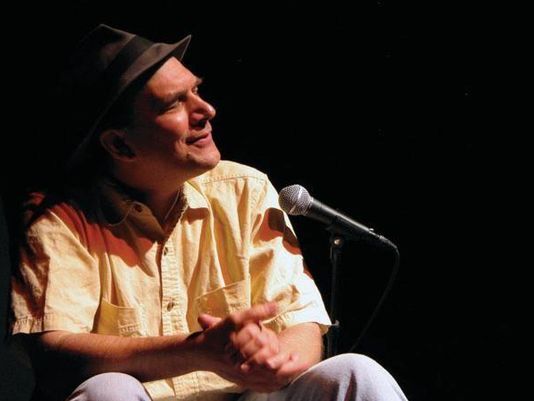 Local, or once-upon-a-time Door County local, Roger Kuhns is a geographical expert and world traveler who presents entertaining monologues that couple adventure with his geographical knowledge. His latest award-winning work is screening on Thursday, January 25 at 7 pm at Greens N Grains in Egg Harbor.
Featured most recently at the Great Lakes Film Festival in Erie, Pennsylvania, Escarpment was awarded honors at the Hollywood International Independent Documentary Film Festival, selected by the Miami Independent Film Festival and was a semifinalist at the Cine Festival in Los Angeles earlier this year.
The film was shot on location along the entire length of the Niagara Escarpment, with a strong emphasis on Door County. It's a fast-paced, fun voyage through billions of years of Great Lakes natural history starting from the dolomitic rock from which it formed. Have you ever wondered whether dinosaurs ever walked in Door County before glaciers erased their tracks? Escarpment follows the path of those glaciers, and catalogues many other major events in our geologic journey.
Locations around the world are featured over time to show the changes taking place in order to guide us to become better stewards of the Earth. In the style of the films produced for the Discovery Channel or National Geographic, Roger Kuhns geologist and sustainologist has  produced an entertaining film for all ages based upon his career in geology, working and loving the ecology of the Niagara Escarpment.
Greens N Grains Café in Egg Harbor offers a natural and organic dinner special each evening before the screening. Enjoy a delicious soup specialty, a salad, bread and a cup of tea for $9.50, available from 6 pm on. Dinner and a Movie Night screenings take place at 7 pm and there is no charge to attend, but seating is limited to 20 people and those attending dinner have first dibs on seats. Reservations are required. Reservations are requested. RSVP at 920.868.9999 or info@greens-n-grains.com. For more information visit Greens-N-Grains.com.