Open daily in downtown Egg Harbor, Wisconsin…
During Door County's "quiet season" (beginning in late October), the food market is open daily from 9 am – 6 pm.
The Cafe is open for carry-out or curbside pickup from 9 am – 4 pm daily.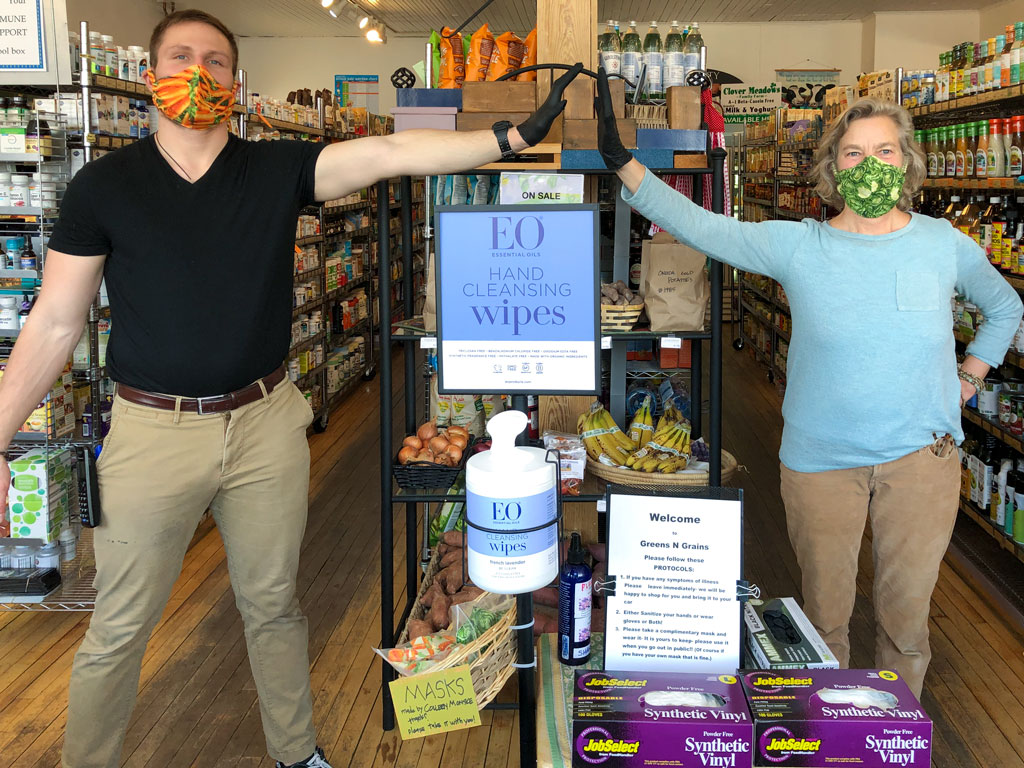 Please do not come into the store if you have been exposed to COVID-19 or display any symptoms.
Call 920-868-9999 or submit your order using the form provided. We have also created an online photo gallery of the products on our shelves as a visual reference of what we stock. Please note there were items out of stock on the date the photos were taken so if you do not see an item we usually carry please ask..
In Door County's "busier season," we are open daily from 9 am until 6 pm and on Fridays and Saturdays open until 7 pm. The Cafe is open daily in the busy season from 9 am – 5 pm.
For more information, please call 920.868.9999.
Click the Monthly Specials page to download the latest pdf flyer full of discounts on featured products.
The Greens N Grains Cafe provides a great breakfast and lunch menu, snacks, raw foods, fresh fruit smoothies and full service coffee and espresso bar. Free Wi-Fi… but is closed at this time until further notice.