Open daily in downtown Egg Harbor, Wisconsin…
With the Quiet Season upon us, the Grocery is open from 9-5 daily and the Cafe will reopen this Spring. We continua to  provide curbside grocery pick-up but please call if you submit an order online to be sure we have received it.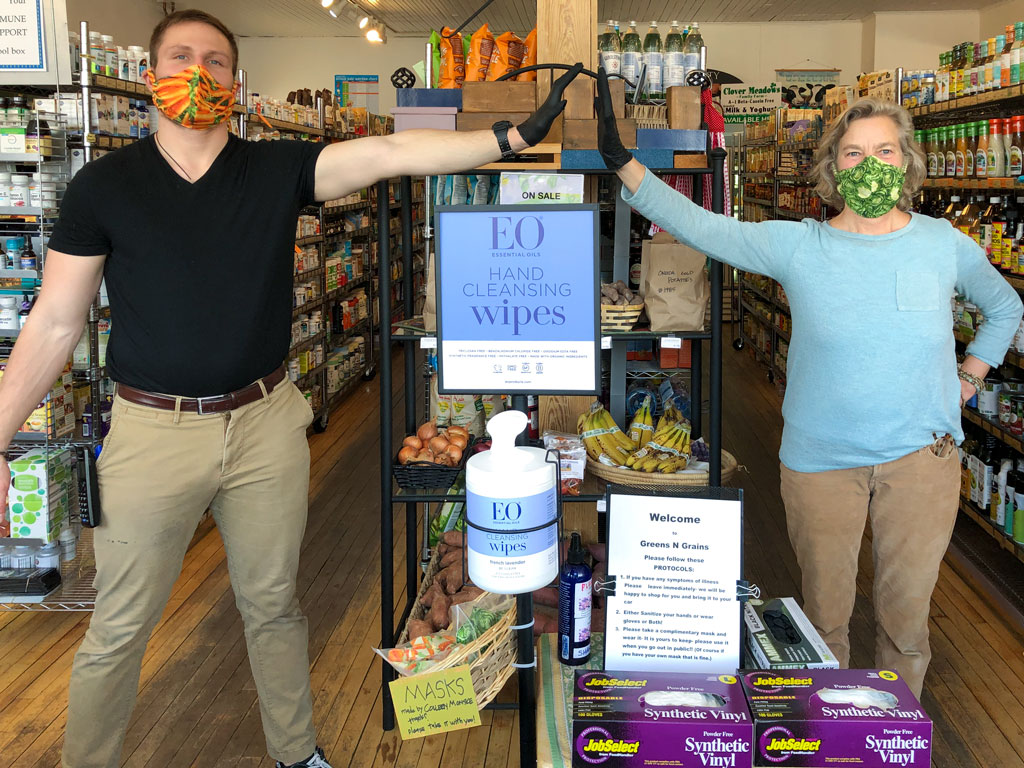 STOP!
MASKS REQUIRED
Hand sanitizing required.
Please maintain a 6-foot distance.
Limit the number of family members entering.
We have free masks and sanitizer inside.
If you are unable or unwilling to wear a mask we are happy to shop for you and deliver to your car.
Please do not come in if you have any symptoms of illness or know you have been exposed.
We greatly appreciate your business but have the responsibility to keep our staff and the rest of our customers safe.
Thank you for your cooperation.
Call 920-868-9999 or submit your order using the form provided. We have also created an online photo gallery of the products on our shelves as a visual reference of what we stock. Please note there were items out of stock on the date the photos were taken so if you do not see an item we usually carry please ask..
In Door County's "busier season," the grocery store is open daily from 9 am until 6 pm and on Fridays and Saturdays open until 7 pm. The Cafe is open daily in the busy season from 9 am – 4 pm for outside seating or curbside pickup only.
For more information, please call 920.868.9999.
Click the Monthly Specials page to download the latest pdf flyer full of discounts on featured products.
The Greens N Grains Cafe provides a great breakfast and lunch menu, snacks, raw foods, fresh fruit smoothies and full service coffee and espresso bar during the summer season.
Free Wi-Fi… open daily in the busy season for outside seating or curbside pickup only.