The Greens N Grains Café Menu features…
vegetarian, organic and raw food cuisine. The Café offers a wonderful selection of  paninis, wraps, hummus, natural and organic specialties, a full service coffee and espresso bar, freshly-pressed veggie juices, fruit smoothies, healthy bakery …and free Wi-Fi.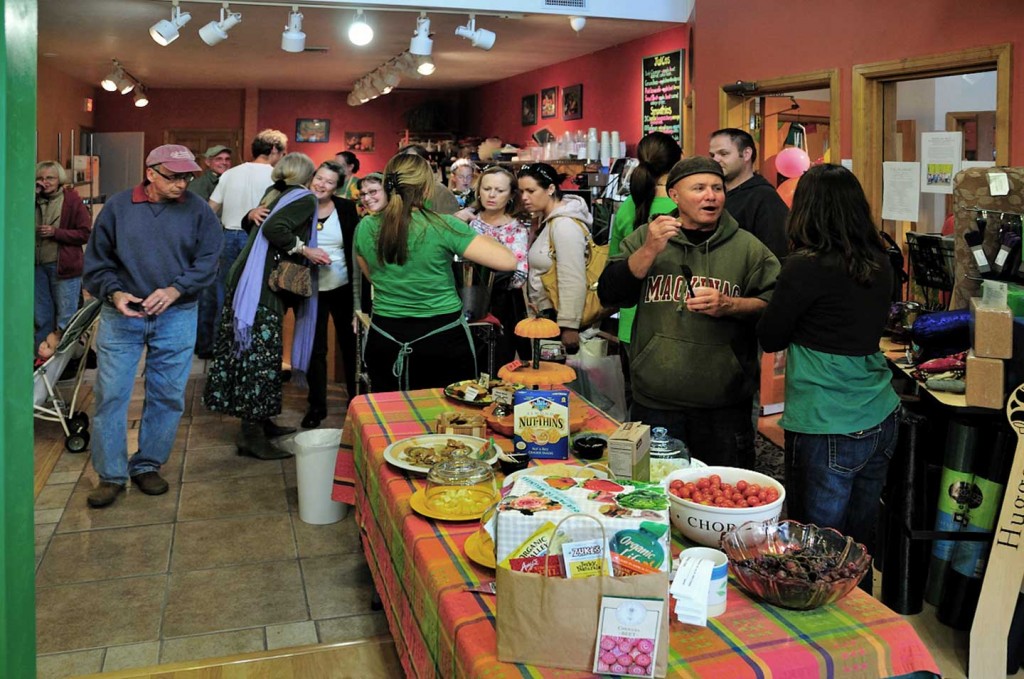 The Cafe is open for carry-out or curbside pickup from 9 am – 4 pm daily (May 1 – October 31) with a great lunch menu, snacks, raw foods, fresh fruit smoothies and coffee.
The Café is open from 9 am – 4 pm on Thursday, Friday and Saturday in the Quiet Season.
Here's a Door County Style Magazine Feature article on the June 2009 opening:
Greens N Grains Launches "Fresh" a Raw Foods Deli & Juice Bar, June 27