We are excited to be a supporting sponsor of the 2017 Sustainability Fair taking place at Crossroads at Big Creek in Sturgeon Bay on Saturday, September 23 from 10am to 4pm.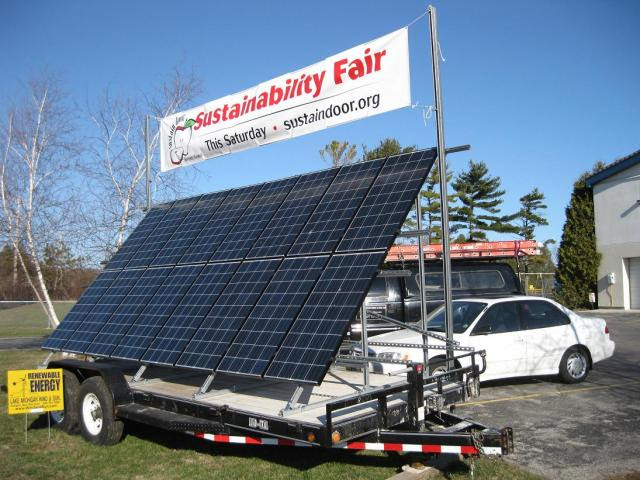 The Sustainability Fair offers an opportunity for individuals and businesses interested in living and working sustainably to meet and to network with one another, while putting the spotlight on creative local solutions. It is free and is of interest to people of all ages.
This will be the eighth sustainability fair since its inception in 2008, the fourth to take place at the Crossroads location and the first to be held in autumn. Crossroads is itself in the process of introducing new sustainable features to its Big Creek location. There will be exhibits, demonstrations, live local music, children's activities, and local food on hand.
Those wishing to join us in taking part as a vendor can still do so by going to
SustainDoor.org
and downloading a copy of the vendor application.
You can support the fair and sustainability within our community by…
Attending the fair, of course!
Sharing the Facebook event on your personal timeline to get the word out to other local people.
Volunteering at the fair. Please fill out this form if you are interested!
Applying to be a vendor at the fair! Vendor applications are posted on the Facebook event page or on the Sustain Door website.
Members of Door County Thrive have joined veteran members of Sustain Door, Inc. to make this fair happen. Sponsors of the fair include: Door County Yoga, Greens & Grains, The Healthy Way, Lake Michigan Wind and Sun, and Young Automotive.
Thank you for your support!