We live in the Age of Plastic. It's cheap. It's practical, and it's everywhere – even in your blood. But is it dangerous?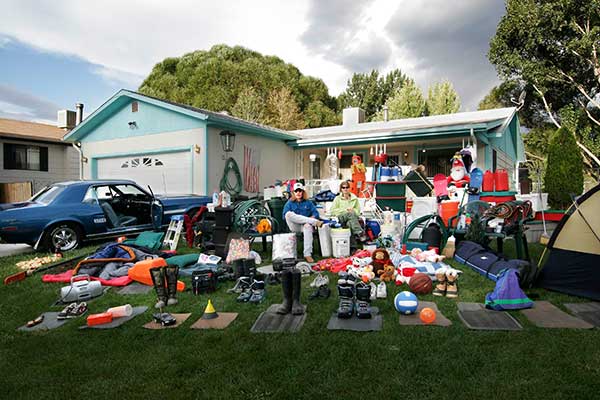 Plastic Planet is a feisty, informative documentary that takes us on a journey around the globe – from the Moroccan Sahara to the middle of the Pacific Ocean, from a factory in China to the highest peaks of the Alps – to reveal the far-flung reaches of our plastic problem. Interviews with the world's foremost experts in biology, pharmacology, and genetics shed light on the perils of plastic to our environment and expose the truth of how plastic affects our bodies and the health of future generations.
Today, about 240 million tons are produced worldwide annually, while an estimated 6.4 million tons of plastic waste is dumped into the sea each year. In the production, filmmaker Werner Boote asks several families from many different income levels and nations around the world, "How much plastic is in your house?" Their visual response will shock you as they empty their houses of all plastics and stack the items in front of their homes.
With original music by the ORB, you are invited to enjoy learning all about our Plastic Planet on Thursday, March 3 at Greens N Grains Dinner and a Movie film screening.
Greens N Grains Cafe offers a natural and organic dinner special each evening before the screening. Enjoy a delicious soup specialty, salad, a fresh baked roll and a cup of tea for $7.50, available from 6 pm on. Dinner and a Movie Night screenings take place at 7 pm and there is no charge to attend, but seating at screenings is limited to 28 people. Dinner and film reservations are requested. RSVP by calling 920.868.9999 or by email to info@greens-n-grains.com.
Greens N Grains Cafe is open Thurs., Fri. and Sat. from 10 am – 4 pm, except on movie nights when they remain open until 9 pm. The Natural Food Store is open daily from 10 am – 5 pm, located in downtown Egg Harbor at 7821 Hwy 42.
Reviews:
"Illuminating & infuriating. Plastic Planet is so important that it is a must-see." – The Village Voice
"Every bit as unshakable as An Inconvenient Truth." – Time Out New York
"Fascinating and ultimately alarming." – The New York Times
"Intelligent, wide-ranging, and methodically researched. Plastic Planet is that rare call-to-action documentary that might rouse viewers to do something more than nod their heads in agreement." – Variety
"At once scary and engaging, Plastic Planet is the best kind of advocacy documentary." – Film Journal International
"A fair-minded, sobering but accessible call to action." – Wired Magazine