Imagine getting twice as much production from your garden! Imagine watering less often and having less runoff after it rains. Imagine that you can improve your own soil without having to send money to distant fertilizer manufacturers. All of this is possible with the addition of a single soil amendment. Bio-char!
Biochar is the name of a 2,000 year-old practice that converts agricultural waste into a soil enhancer that can hold carbon, boost food security and increase soil biodiversity, while discouraging deforestation. The process creates a fine-grained, highly porous charcoal that helps soils retain nutrients and water.
Tony Saladino will present a live workshop in which participants learn-by-doing in producing batches of biochar. It begins at 2 pm on Sunday, April 19 and takes place at the GNG Gardens on the grounds of Junction Center Yoga Studio, the home of founder Kathy Navis. The workshop will last approximately 3 hours. Not only will everyone learn to make this valuable soil additive, participants will also get to take home some of the fruits of their labor. The cost to attend is $15. The workshop will be followed by a potluck dinner.
"It is fun give folks a chance to make some bio-char themselves from natural charcoal chunks, that we make from roasting wood," Tony explains. "I will have several 'stations' set up to demonstrate different techniques for grinding the char when it is made either from whole logs, sticks or other organic material. These can be messy, so it is best done outdoors."
Tony hopes there will eventually be enough interest in biochar to have more than one event, perhaps one for professional farmers and market gardeners as well as for small scale home and kitchen gardeners. In any case, all are welcome at this introductory event.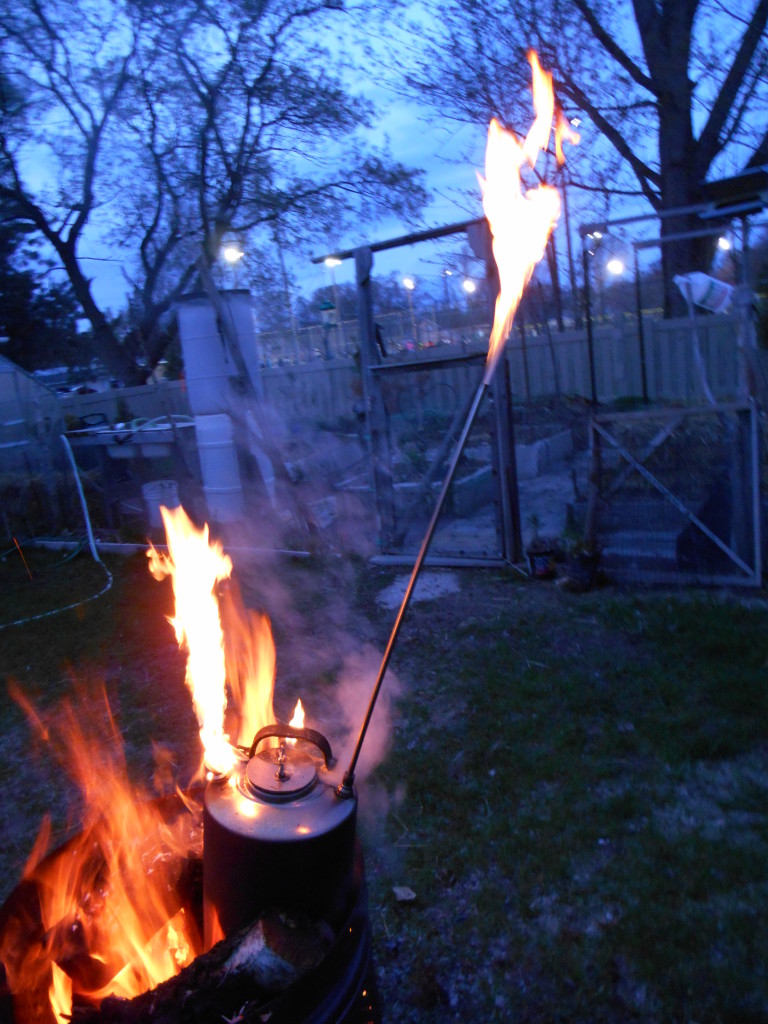 Tony Saladino, who has been growing productive organic gardens for more than two decades, has been making and using bio-char for just a few years. But, he has improved the quality, found ways to make powdered biochar without much mess and continues to develop both the art and science of the process. He looks forward to sharing his knowledge with gardeners and agriculturalists in Door County.
Bio-char offers habitat for soil microbes, increasing soil health, aiding water retention and it slows the loss of nutrients in the form of runoff. Join him on April 19 to hear the story of how he began making biochar, hear first hand about his early challenges, how he solved some of the problems associated with biochar production and inoculation, see his retort in action, learn about feedstocks for making biochar and learn how to make your own!
Reserve a spot by calling Kathy Navis at 920.868.9999 or email info@greens-n-grains.com. Space is limited and reservations are required.