Greens N Grains Organic & Natural Food Store and Deli in Door County urges you to contact Rep. Garey Bies at 608.266.5350 or by email to oppose this pending legislation.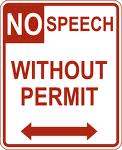 The Wisconsin Dietetic Association has managed to attach an amendment to AB 547, which is being considered by the Wisconsin Assembly's Committee on Homeland Security and State Affairs for a vote. This amendment was included in a last-minute maneuver by the dietitians with little public notice or scrutiny. The dietitians are providing legislators with false and misleading information and stating that this bill will not expand their scope of practice or put anyone out of business.
The problem is that they are not being truthful and there is not much time to mount a defense. The following are excerpts from Amendment 7 to Assembly Bill 547 that include:
Requiring a license under this subchapter for… "A person who markets or distributes food, food materials or dietary or food supplements, who explains the use, benefits or preparation of food, food materials or dietary or food supplements, who furnishes nutritional information on food, food materials or dietary or food supplements, or who disseminates nutritional information or literature, if the person does not use the title 'dietitian' or 'licensed dietitian' and the person complies with applicable federal, state and local laws"
"No chiropractor may provide counsel, direction, guidance, advice, or a recommendation to a patient regarding the health effects of vitamins, herbs, or nutritional supplements unless the chiropractor has been issued a certificate under sub. (2) (c). This subsection does not apply to a chiropractor licensed under this chapter who is a dietician licensed under subch. V of ch. 448."
The Wisconsin Dietetic Association (WDA) is an organization of nutrition professionals and an affiliate of the Academy of Nutrition and Dietetics, consisting of approximately 1650 nutrition experts commonly known as Registered Dietitian (RD) and Dietetic Technician Registered(DTR). You can email your objections to the association at eatrightwisc@gmail.com or phone them at 888.232.8631 or 920.560.5619 and comment on their Facebook page at www.facebook.com/WisconsinDieteticAssociation.