"Poor people are bonsai people, there is nothing wrong with their seed – society never allowed them the space to grow." – Muhammad Yunus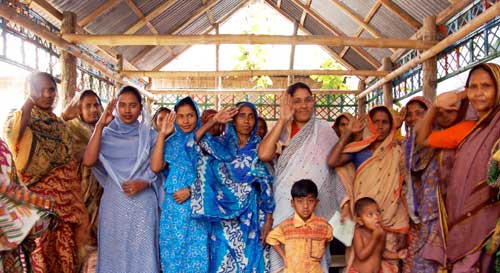 April is the Month of Microfinance… during which, students at participating college, university, and high school campuses are hosting and participating in campus events that raise awareness and funds for domestic and global microfinance and provide educational opportunities for themselves and their communities.
What if you could harness the power of the free market to solve the problems of poverty, hunger, and inequality? To some, it sounds impossible. But Nobel Peace Prize winner Muhammad Yunus is doing exactly that. Holly Mosher's documentary of the Bonsai People celebrates Yunus' extraordinary humanitarian work, which started by lending $27 to 42 people out of his own pocket and has now grown to helping 1 out of every 1,000 people on Earth.
Yunus has created a reverse mirror image of conventional banking — loan small not big, loan to women not men, loan rural not urban, loan to the poor not the rich. But he didn't stop there. Whenever he sees a problem he starts a business, in a mix between business and social work, which he terms "social business." Yunus tackles some of the world's most vexing problems from healthcare to education to alternative energy and demonstrates to the world that complex problems sometimes do have simple solutions. A free market with a social conscience— Microcredit is just the tip of the iceberg!
"When I read that Muhammad Yunus won the Nobel Peace Prize, I knew I had another film to make because I have always been committed to telling stories about people who are making a difference," says Director and Producer Holly Mosher. "And here was one man who has gone from helping 42 women with $27 dollars to currently helping 8 million."
"When I first arrived at the Grameen Bank. I was shocked as I stepped off the elevator as Yunus happened to be in the hall and he actually approached me and said, 'Hi, what's your name and where are you from?' I didn't even have a meeting with him but he's just that accessible and friendly. Like most people at the time, I had only heard news of the Grameen Bank, but as I spent time there I was blown away – he was running over 40 companies. After having made two films on the drug companies, I was especially interested to hear how he was tackling the problem of getting healthcare into the hands of the poor. He has opened over 40 clinics many with onsite labs and pharmacies and even provides health insurance plans for $1 for a family of seven per month."
"So I realized I had a much bigger story to tell and I spent over two years gathering information and footage on his different programs. I chose to follow the companies that I thought the world could learn the most from. Bonsai People – The Vision of Muhammad Yunus is a story of the philosophy and impact of a world visionary who has taken simple ideas and found a way to solve some of the world's most complex challenges.

"Bonsai People is a must-see if you've ever wondered how we can change the world one person at a time." – Yeardley Smith (voice of Lisa Simpson)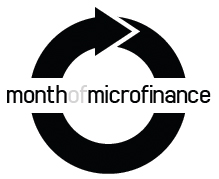 The $2 a Day Challenge (TDC) is a unique and impactful experiential learning exercise. Pledge to take TDC's "$2 a Day Challenge" – where you live on $2 a day for five days and four nights to learn more about poverty. TDC provides all of the materials you need to promote and create the $2 a Day Challenge. Participants must buy all food, hygiene products and any other "luxuries" they desire out of their $2 a day income, and follow other rules designed to simulate the obstacles faced by those in poverty. Through this experience you can raise awareness of global poverty and microfinance, as well as raise funds for your microfinance institution of choice.
Greens N Grains Deli hosts a natural and organic dinner special each evening before the Film Society screening. Enjoy a delicious soup specialty, salad, a fresh baked roll and a cup of tea for $7.50, available from 6 pm on. The Film Society screenings take place at 7 pm and there is no charge for membership but seating at screenings is limited to 28 people. Dinner and film reservations are requested. RSVP: 920.868.9999.
Greens N Grains Natural Foods and Deli is open daily from 10 am – 5 pm – except on movie nights when we will remain open until 9 pm – in downtown Egg Harbor at 7821 Hwy 42, and can also be reached by email at info@greens-n-grains.com. Our Website features news and special monthly discount flyers.