Greens-N-Grains staff member Elise Roberts has recently been hired as the Upper Midwest Regional Organizer for Witness for Peace (WFP).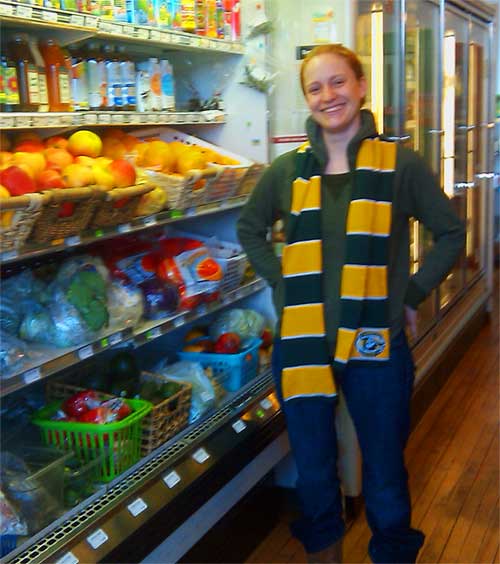 WFP's mission is to support peace, justice and sustainable economies in the Americas by changing U.S. policies and corporate practices which contribute to poverty and oppression in Latin America and the Caribbean.
The Midwestern branch is sending a delegation to Colombia in April with a focus on "Women Leading the Way to Justice and Peace."  Please, consider joining this Witness for Peace delegation! Check out the link below and then look over all the great reasons for deciding in the affirmative. Feel free to contact Elise at 920.421.2269 with questions.

Colombia: Women Leading the Way to Justice and Peace
April 10, 2011 through April 20, 2011
Ten Top Reasons to Join a Witness for Peace Delegation:
10. Support a worthy organization and and participate in socially responsible
travel
9.  Make new friends from all over the US and beyond
8.  Join old friends who share your concerns and passion for justice
7.  Immerse yourself into another culture– the food, customs, language,
8.  Find out the truth beyond the media spin
5.  See the U.S. through the eyes of people who live south of the border
4.  Expand you horizons and stretch your mind around new ways of living and
thinking
3.  Build solidarity with those who are working for justice and peace
throughout the Americas
2.  Share your experiences and learnings with your family, friends,
co-workers and community
1.  Help build a better world—because a better world is possible!